A Couple Outfits Their New Home with Monster Chompers for Halloween
Home » Blog » Halloween Headlines
October 31, 2019 By Wendy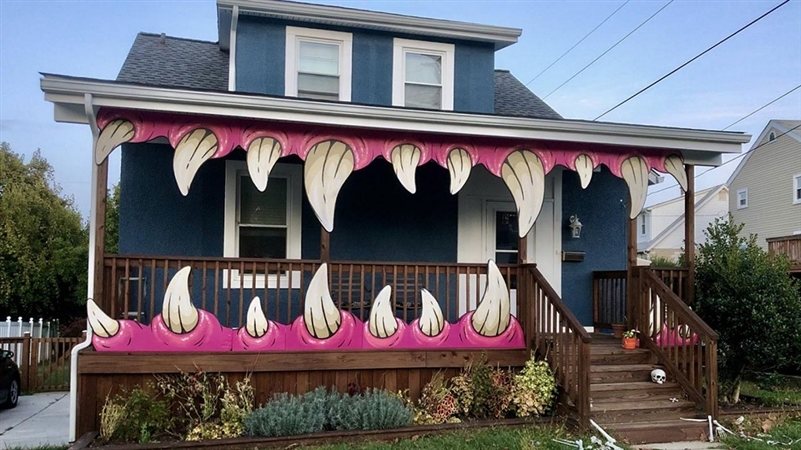 Home of Kelsey and Jesse Calise in Baltimore, Md.
Photo by:
SWNS
Kelsey and Jesse Calise are new homebuyers who recently purchased their home in Baltimore, Maryland. For Halloween, they wanted to do something "spooky and special." What they ended up with is a house with a threatening set of monster chompers.
Kelsey, an artist handled the painting while Jesse handled the construction.
Next year, the couple may even add a tongue to their Halloween decoration.
Check out the full story here!