Enter Your Halloween Costume Into the KidsPost Contest
Home » Blog » Maryland's Local Halloween Fun Guide, Little Ghost & Ghouls Corner , Halloween Headlines
September 8, 2015 By Kelly T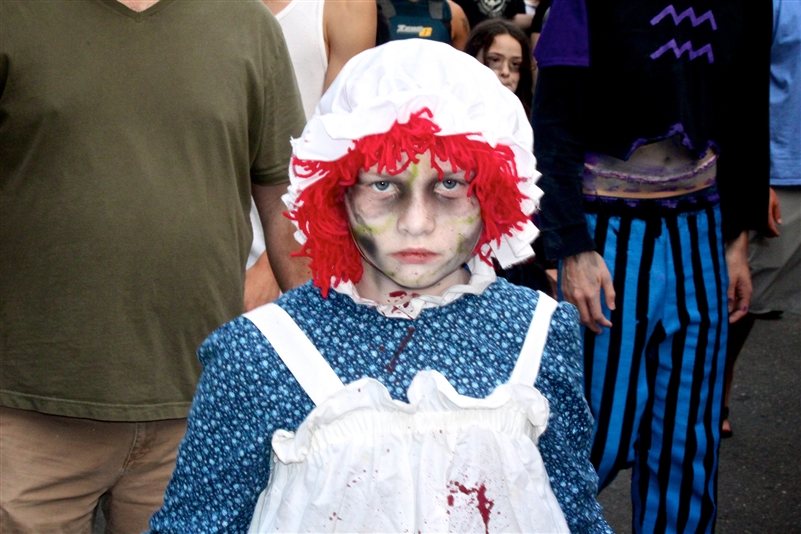 Photo by:
Hypnotica Studios Infinite via Flickr
Why not enter your kids into the KidsPost Halloween Costume Contest! KidsPost, in association with The Washington Post, is looking for the scariest, the most creative, or the funniest, Halloween costumes for kids ages five through thirteen. Not one, but ten winners will be chosen and those entrants will win a prize and be featured in KidsPost!
Interested in entering the contest? Then once you do make sure you remember that the winning costumes will be published in the October 20 issue of KidsPost and posted on www.kidspost.com.
Check out the contest rules from The Washington Post here:
- A parent or guardian must submit your entry.
- A photo of you in your homemade costume. It can be this year's or last year's costume. (Please send as a hi-res, or large, JPEG image file.)
- A short description of what your costume is and why you chose to make it. Include such details as the materials you used, how long it took you to make and how much help you received from grown-ups. (Some help is okay.)
- Your name, age (5 to 13), home town, and a phone number and e-mail address where we can reach your parent.
- Permission for you to enter the contest from a parent or guardian.
- Fill out the form at wpo.st/vlrZ0. You may also send your information to KidsPost, The Washington Post, 1150 15th St. NW, Washington, D.C. 20071.
- Entries must be submitted by October 7 at 5 p.m.