Overnight Camping Experience to Terrify All Who Dare to Come Out to Kim's Krypt Haunted Mill on Saturday, June 23rd!
Home » Blog » Maryland's Best Weekend Events, Maryland Haunts: An In Depth Look, Maryland Haunt News
June 18, 2018 By Wendy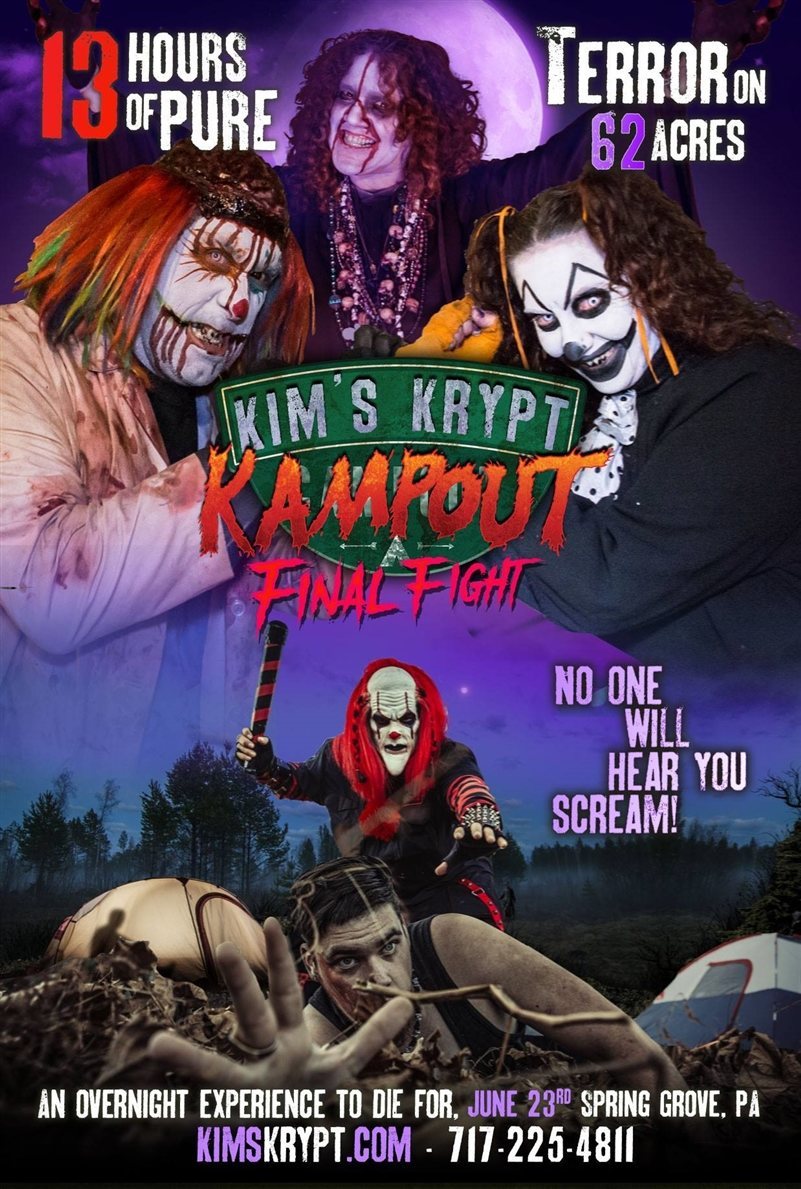 Kampout "Final Fight" at Kim's Krypt Haunted Mill.
Photo by:
Kim's Krypt Haunted Mill.
Enjoy 13 hours of pure terror during an overnight camping experience at Kim's Krypt Haunted Mill on Saturday, June 23rd! It'll be hands on, interactive and team-oriented while a scavenger hunt takes place on its 62.5 acre property. Everything from freaks, cannibals, clowns and zombies will be out to get you all night long! Tents will be provided for groups of 2, 4, and up to 10 of your bravest fellow camper friends. If you don't want to be abducted while you get some shut eye, go for the Safe Tent Zone option.
Come out for a weekend to remember! There will also be fun with ghost stories, marshmallows by the campfire and horror movies under the moonlit sky. Dinner, breakfast, refreshments are also provided. Everyone also gets a gift bag filled with horrifying goodies and cash prizes are awarded to the top 3 scavenger hunt winners.
Get your tickets today at KimsKrypt.com. This event is for those age 18 and over. Must sign a waiver to enter.