Serious Scares Being Stirred Up This Halloween Season at Station 7 Terror Trail!
Home » Blog » Maryland Haunts: An In Depth Look
June 28, 2018 By Haunt News & Press Releases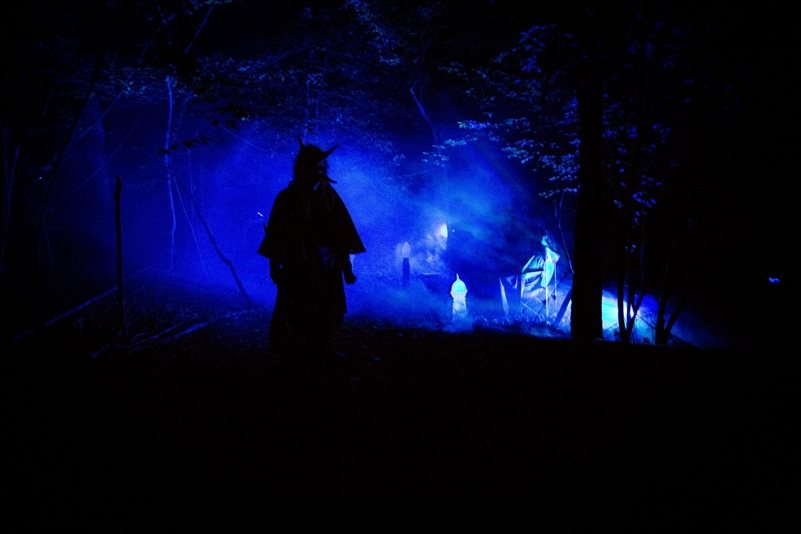 Do you dare enter the Station 7 Terror Trail?
Photo by: Station 7 Terror Trail
MarylandHauntedHouses.com recently sat down with Fawn Pettigrew of Station 7 Terror Trail, to discuss what's new at Station 7 Terror Trail for the 2018 Halloween Season! Located in Gambrills, Station 7 Terror Trail has a ton of scary good fun in store for their thrill-seeking visitors this year.
What's new at Station 7 Terror Trail for 2018? Do you have any new rides, attractions, or special features that Haunt Seekers should know about?
We rerouted the Terror Trail and have changed out our scenes are fresh, not rebooted from last year. We shortened the Boo Loop and made the Terror Trail longer. There will be many surprises for those who dared walk the trail in prior years.
What are you most excited about for the 2018 Halloween Season?
New scenes and new props. We are always excited to see people have great Halloween fun. And of course we feel great about raising money for the AVFD!
What differentiates Station 7 Terror Trail from other local haunts in Maryland?
We offer something for every member of the family where many haunts are geared just for older kids and adults. We want Halloween to be fun for the young and the young at heart too!
How long has Station 7 Terror Trail been in business? Can you tell us a bit more about Station 7 Terror Trail's history?
We are an all volunteer haunt. We started in 2014 offering to produce Haunted trails for nonprofits. We assisted Fairhaven school in 2014 and 2015 we help Charis Center For The Arts. We entered in to a partnership with the AVFD 3 years ago in 2016.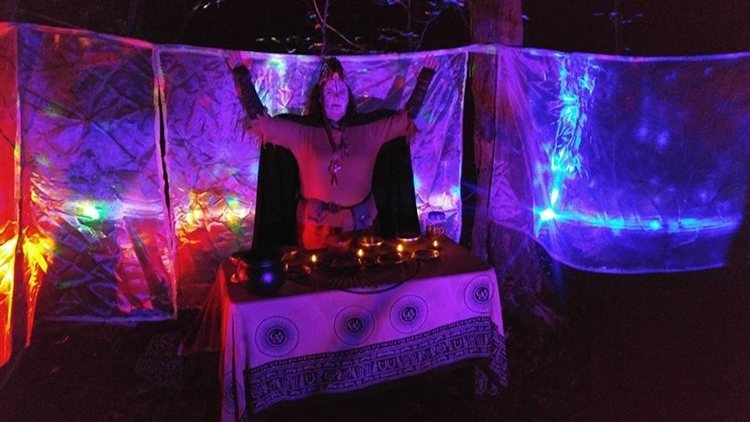 What's your favorite experience since opening Station 7 Terror Trail?
Watching so many people enjoying the attraction and knowing how much it helps the Fire Department. The entire AVFD team are fantastic to work with!!
How long is a typical haunt experience at Station 7 Terror Trail from start to finish?
If you come early you may wait in line a little. The Trail is approximately 7/8 of a mile walk. Wear good shoes for walking a dirt trail. Most folks finish the terror trail in 20 minutes.
On a scale from 1 to 10, how scary would you say Station 7 Terror Trail is? Why?
Of course we want to scare people it is the Halloween season! I would rate our haunt as moderately scary - 7 out of 10. We do not use a lot of gore in our trail scenes.
Does Station 7 Terror Trail's property have any real haunted history? Do you have a spooky encounter you'd like to share?
We are not aware of any real haunting activity, but being on a dark trail is really spooky and on occasion deer passing through scare people for us.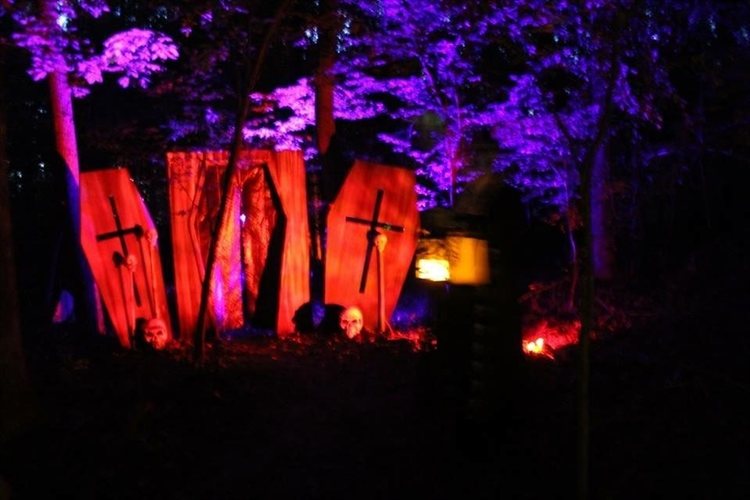 What inspired you to open up a haunted attraction? What's your favorite part of the business?
Many of my volunteers call me the Queen of Halloween. I became addicted to haunting in 2009 while working as a volunteer at another haunt. I love planning and building the trail out we make some of our props and I enjoy that a lot!!
How has new technology (i.e. animatronics, special props, etc) helped you to enhance Station 7 Terror Trail?
Wel, no spoilers for this year will be offered here. We do use animatronic props in some of our scenes. Some of the we build ourselves. I personally like building and designing props. Additionally, I love planning each year's trail and then making the scenes come to life. Lighting is key to a good scare!
Can Station 7 Terror Trail accommodate large groups? How many people can experience Station 7 Terror Trail together as a group?
We try to send groups no bigger than 10-12. We can send larger group broken down into the optimal size on back to back releases.
Does Station 7 Terror Trail offer any special deals, discounts, or coupons?
Ye, we offer $2 discounts for veterans, active duty military, first responders (police, fire, rescue) and for the general public if they bring a non perishable food item per person they to will get $2 off. All the collected food is donated to the local food pantry.
Anything else you'd like to let us know about Station 7 Terror Trail?
Please come out and have a fun Halloween experience with us!