Frightening Fun in Store this Halloween Season at Station 7 Terror Trail!
Home » Blog » Maryland's Best Weekend Events, Maryland Haunts: An In Depth Look, MarylandHauntedHouses.com News and Updates, Maryland Haunt News
August 13, 2019 By Haunt News & Press Releases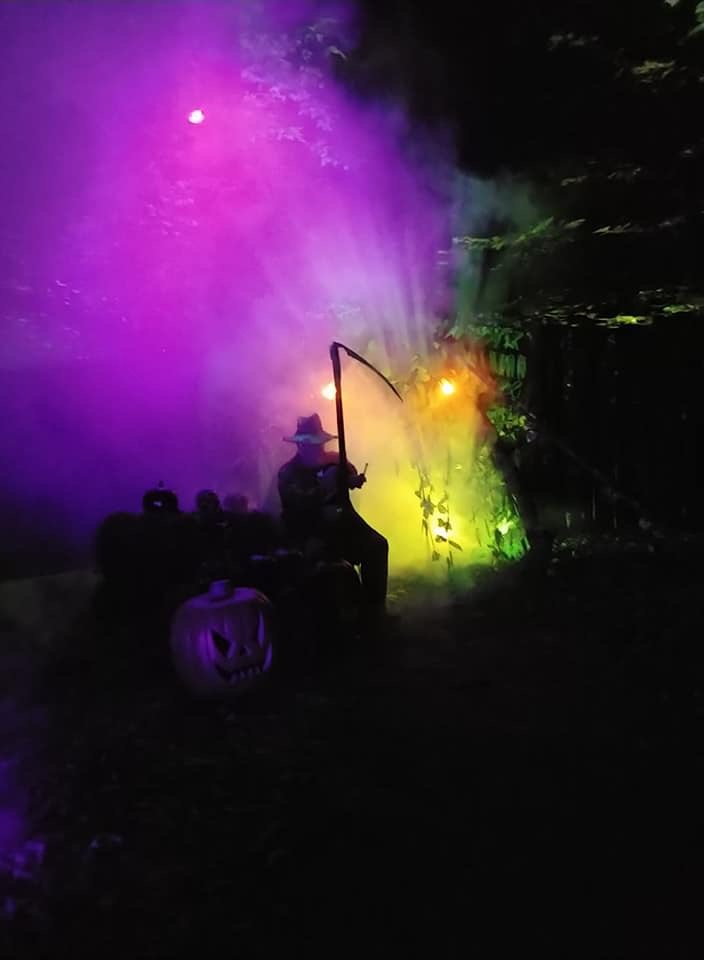 Our gate keeper is waiting to greet you!
MarylandHauntedHouses.com recently sat down with Fawn Pettigrew of Station 7 Terror Trail, to discuss what's new at the Haunted Attraction for the 2019 Halloween Season!
What's new at Station 7 Terror Trail for 2019? Do you have any new rides, attractions, or special features that Haunt Seekers should know about?
This year the trail scenes have all been created new for 2019. We have added more for the kids ages 3-8 to do including a Boo Loop scavenger hunt, face painters, and more games and activities.

We are joined this year from September 28-Mid October by New Orleans Snow Balls.
What are you most excited about for the 2019 Halloween Season?
The new scares this year are most exciting! We have stretched our efforts to make Bigger and scarier scenes! Buckle up Butter Cup, we are going to scare the daylights out of you this year!
What differentiates Station 7 Terror Trail from other local haunts in Maryland?
We are one of the only local haunts offering so much for younger kids. The fact that all our staff donate their time to build and act in this haunt as a way to give back to the community through this fundraiser for the Fire Department also sets us apart.
How long has Station 7 Terror Trail been in business? Can you tell us a bit more about Station 7 Terror Trail's history?
We have been in this location since 2016. Prior to supporting the fire department, we supported Charis Center for the Arts in 2014, and Fairhaven School in 2013.
What's your favorite experience since opening Station 7 Terror Trail?
Meeting the patrons as they come through the haunted lines. The people are wonderful and enjoy our haunt. I love hearing about which scares they liked the best!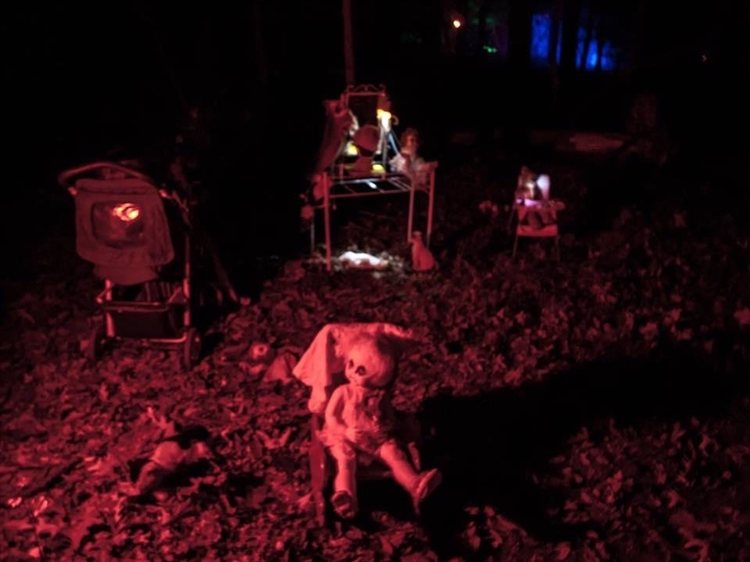 How long is a typical haunt experience at Station 7 Terror Trail from start to finish?
It takes about 20 minutes to walk the trail which is lose to 3/4 of a mile. The entry lines vary based on date and time. This year we have pulled the Boo Loop line out separately from the Terror Trail to reduce wait times.
On a scale from 1 to 10, how scary would you say Station 7 Terror Trail is? Why?
8-9 as this year's scenes are amped up a bit!
Does Station 7 Terror Trail's property have any real haunted history? Do you have a spooky encounter you'd like to share?
No real haunted history that I am aware of.
What inspired you to open up a haunted attraction? What's your favorite part of the business?
I love scaring people! It can be such a rush! I also love watching the kids having fun, and all while helping the fire department.
How has new technology (i.e. animatronics, special props, etc) helped you to enhance Station 7 Terror Trail?
The haunted entertainment industry is constantly creating new props and animatronics which are great options to add to the scenes. We also build some of our own to be totally different!
Can Station 7 Terror Trail accommodate large groups? How many people can experience Station 7 Terror Trail together as a group?
We will limit group size to max of 12 to ensure everyone gets a good show!
Does Station 7 Terror Trail offer any special deals, discounts, or coupons?
Yes, we offer $2 off to first responders, military and veterans.
We also offer $2 discount for a canned food donation for the local food bank.
Anything else you'd like to let us know about Station 7 Terror Trail?
We look forward to seeing YOU at the Station 7 Terror Trail!