Journey Through the Twisted Fields of Terror this Halloween Season!
Home » Blog » Maryland Haunts: An In Depth Look
October 12, 2016 By Haunt News & Press Releases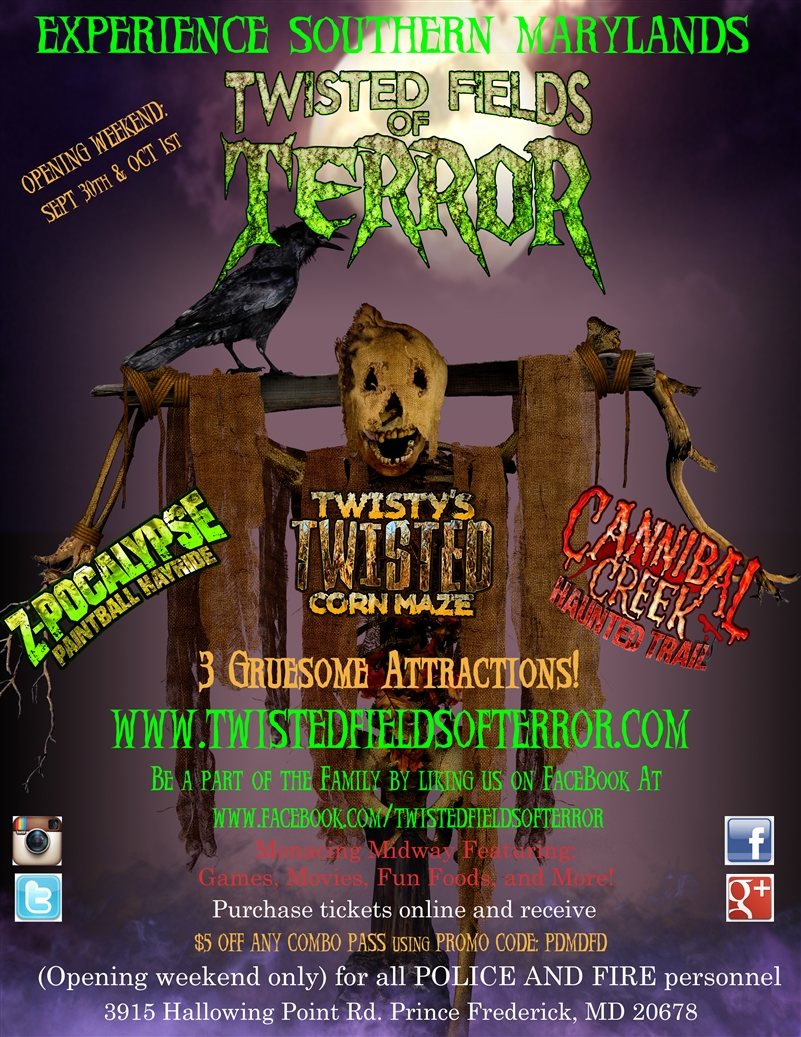 Receive a discount for reading this bio!
MarylandHauntedHouses.com recently sat down with Jack Beckwith of Twisted Fields of Terror, to discuss what's new at Twisted Fields of Terror for the 2016 Halloween Season! Located in Prince Frederick, Twisted Field offers three terrifying haunted attractions, all in one location!
This Halloween Season, haunt-goers can take on the Z-Pocalypse Paintball Hay Ride, Cannibal Creek Haunted Trail and Twisty's Twisted Corn Maze. Satisfy your appetite for fright by checking out different attractions, all while putting your senses to the test!
What's new at Twisted Fields of Terror for 2016? Do you have any new rides, attractions, or special features that Haunt Seekers should know about?
The 2016 Season has brought several changes to Twisted Fields Of Terror. Our Cannibal Creek Haunted Trail is an additional 1/8th of a mile longer then last year. We have also added a completely new attraction called, Twisty's Twisted Corn Maze filled with beastly creatures! You can also enjoy more concession food options and test your FEAR of heights on our 30' high rock wall. And finally warm up by the bon-fire while you wait for your friends to make it out of the haunted attractions.
What are you most excited about for the 2016 Halloween Season?
Hearing twice as many screams this year, compared to last!
What differentiates Twisted Fields of Terror from other local haunts in Maryland?
Twisted Fields Of Terror offers a haunted paintball hayride in addition to two other haunted attractions. We also offer a covered waiting area in the event of bad weather. You can spend your time standing by a bonfire to stay warm or test your fear of heights on our rock wall. Plenty of entertainment to keep you busy while your visiting Twisted Fields Of Terror!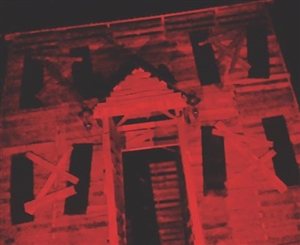 How long has Twisted Fields of Terror been in business? Can you tell us a bit more about Twisted Fields of Terror's history?
The 2016 season is our second season in operation and we are growing at a rapid pace. We are hoping to add new attractions to the haunt each year to become the largest haunt in the state. Our goal is to become a scream park within the next three years! Our focus will not only be on growth but quality in the show we provide.
What's your favorite experience since opening Twisted Fields of Terror?
Our favorite experience is the sound of screams night after night! It makes the stresses of running the business fade away! The screams is what makes it all worth it.
How long is a typical haunt experience at Twisted Fields of Terror from start to finish?
Each of our attractions has an average time lapse of 20 minutes, and you can expect to spend a couple hours in total at our attraction.
On a scale from 1 to 10, how scary would you say Twisted Fields of Terror is? Why?
Trick Question? 10 (I'm biased though) I can say I've had people walk through the same exact attraction within 10 minutes of each other and have statements from it was good to "I sprinkled myself" lol. The experience perhaps depends on how jaded the attendee is to scary things!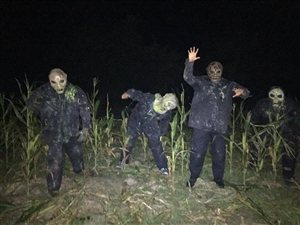 Does Twisted Fields of Terror's property have any real haunted history? Do you have a spooky encounter you'd like to share?
We have an abandoned home on the property that is supposedly haunted but is not open to the public. Our facility is over 200 acres and we only operate on the front 20 acres.
What inspired you to open up a haunted attraction? What's your favorite part of the business?
My passion for Halloween and my previous knowledge of running events, combined with an opportunity to open the haunt allowed us to open our doors in 2015!
My favorite part of the business is a combination of learning new tricks of the trade, implementing those things I've learned and then hearing the results from the customers.
How has new technology (i.e. animatronics, special props, etc) helped you to enhance Twisted Fields of Terror?
It gives the customer the "WOW" factor!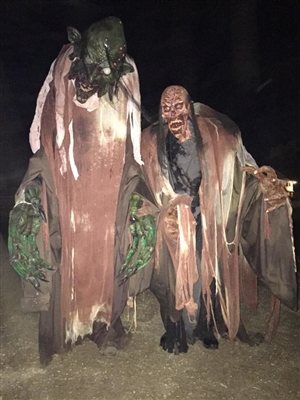 Can Twisted Fields of Terror accommodate large groups? How many people can experience Twisted Fields of Terror together as a group?
We can generate a crowd of 1000+ people in one night!
Does Twisted Fields of Terror offer any special deals, discounts, or coupons?
Yes, we offer different discounts based on how your found us. Flyer and print outs have coupon codes!
Anything else you'd like to let us know about Twisted Fields of Terror?
Keep a close eye on Twisted Fields Of Terror as we continue to grow and become a nationally known haunted attraction within the next several years.