Miller's Church - Hagerstown MD Haunted Place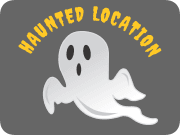 Millers Church Rd.
Hagerstown, MD
Details
Average Review

Listing Categories

Open To Public

Yes - Open To Public
This church dates back to the 1930s and stories say it was taken over by devil worshippers, and that practitioners would sacrifice young girls here. The church suddenly burned down, but there are ghost stories surrounding the area to this day. Some have reported having car trouble here for no reason, and one story says a boy went to get help after his car broke down, and came back to find his girlfriend hanging from the oak tree. Some claim they've spotted her apparition, as well as a phantom hearse.
Chills

Came down here one night with friends, drinking a little bit and exploring.. the three of us walked into the cemetery and were just talking looking at the graves and through the treeline it was like cops had spotlighted us to get out of there.. shining a huge bluish white light.. My two friends ducked down thinking it was the police and I was just dumbfounded standing there.. I guess just waiting on them to tell us to come out lol.. but no one was there except this lightt... We walked out of the graveyard and the light was gone and no one was there... Definitely felt like we were being watched.. I haven't been backk

Posted 6/14/23

2 out of 2 found this review helpful

Old Miller's Church in Hagerstown

We used to smoke pot there in the parking lot in the late 1960's (I think the Church was operational then, one night we saw a guy in a suit leaving and locking up) and in the early 1970's, like around 1973? The story about the girl hanging from a tree is an urban legend - never happened. Especially back then - that would have been breaking news - there were no murders in those days - a woman named Betty Jane Kennedy who was murdered in April of 1946 in Waynesboro and then there was another man found murdered on Paradise Church Road in like 1962 - he was from Waynesboro - and both of those stories were HUGE deals. Betty Jane Kennedy's murder is still unsolved. In the 1960's the art teacher at North High - Mr. Kingsley - used to take his art classes there to the graveyard on field trips to do paper etchings of the grave stones. There was a weird story about one of the grave stones having a freaky message. The overall feeling when we were partying was very freaky...I remember being there and being scared a few times.

Posted 9/11/22

3 out of 3 found this review helpful

Chills….

my friend and i drove past the church last night, as well as the tree where a girl was supposedly hung. there is a light shining on the tree, which was creepy enough already but then we both got MAJOR cold chills as we went by it. didn't stay for long at all, didn't even bother to get out of the car. mind you, i had the top down on my jeep and it was a mild temperature, but this chill was FREEZING.

Posted 9/15/21

1 out of 2 found this review helpful

Got scared

Something hit my car lots of fog seen a cat got chills can't find the church ??

Posted 9/7/21

1 out of 1 found this review helpful

Little disappointed

Went hole way 130 am noting happend but on the way back home something hit the car and it got very foggey then we seen some cows and a black white cat my left arm hurt qnd I got the chills church looked nice but other then that and getting to lost not scary kind of wanted to expoieze car brake down or the horse everyone is talking about

Posted 9/7/21

1 out of 3 found this review helpful

Nothing to crazy

Went with a friend recently and didn't expect much, we got there and I was interested in roaming the graveyard. I didn't see any apparitions but as I got deeper into the graveyard it became harder to breathe. My friend didn't go nearly as far as I did but she also said the longer we stayed the harder it was for her to breathe as well. Interesting but not as spooky as I expected

Posted 7/19/21

1 out of 1 found this review helpful

Went here with a couple friends a year or two ago--weird occurance.

So a couple of friends and I used to visit this road every few nights when hanging out a couple years back, towards the end of high school. We would occasionally get out of our cars and roam around the church itself, even the cemetery, but saw nothing out of the ordinary. I will however say that upon driving back one night, we stopped at the Liberty gas station off of Little Antietam road, as my friend was kinda spooked in the back seat. Upon stopping the car and getting out to show us what he was freaking out about, there was a single handprint on my rear window. We tried wiping it, to no avail, and so we tried wiping it from the inside as well. Nothing. This handprint was actually IN BETWEEN the panes of glass in my car, making it unable to be wiped off until it faded a couple days later. I'm not one for ghosts and all that, not a huge believer. But this experience I personally had combined with all the others I've heard friends of mine have had at this location tells me there's definitely something going down here. Might revisit with some friends sometime after COVID blows over, as college and work has kept us separated for longer than we'd like.

Posted 1/21/21

4 out of 4 found this review helpful

nothing

we went there last week and stopped in the parking lot, we didn't see or experience anything. however I don't dout it is haunted though.

Posted 1/15/21

1 out of 5 found this review helpful

scariest shit ive ever seen

Ok so me and my friends (sometimes just myself) always go down this road just for fun to get a little spooked but nothing has ever happened so we never believed the stories. But just tonight a little after 12 midnight we went down and started saying hello and talking from my car. about 2 minutes past and we saw the brightest light ever. was the color of a cellphone flash but had no direction or anything so it was more of a glow that covered the entire right side of the car and you couldnt see anything out of the window for a split second, I made sure everyone saw what i saw and i zoomed off because they did, no one was around and nobody had their phones out. we went back after calming down and asked questions again and i took a photo and right by the tree line there is a black figure that was so perfectly shaped like a human in a black klan style robe. never will i go here alone again

Posted 5/18/20

5 out of 5 found this review helpful

3/3/2020

I have heard all the hype about this place and being a paranormal fanatic,I couldn't wait to see this place. There is NO woman,There is NO Herse,NOTHING! I've been going for 4 nights and seen nor experienced anything. I've gone all different times of night. 10pm,1am,3am. Especially 3AM. 3am is the witching hour so if anything was to happen,this would be the hour. FAKE PLACE!

Posted 5/3/20

1 out of 12 found this review helpful

2010

Went there on smoke rides at night with friends in highschool . One of our friends was a piece of shit and took an old toy off a headstone of a child. Didnt mention it to us till we were down the road and everyone had a sick feeling and told him to toss it from the car or get out. He tossed it out of the window at an old vehicle on side of road. I went back with one of the guys and my ex during the day and that toy was on the headstone and the car wasnt there along the road when we left.

Posted 4/27/20

3 out of 4 found this review helpful

Fun

Friends and I drove out here on a whim in high school, maybe early college (somewhere between 2005 and 2007 probably. We did in face fine the "cemetery" but hearse or spirits of anything while we were there. When we left, though, we were stopped by two giant glowing yellow eyes in the middle of the road. Being "invincible" teens, we jumped out of the car with a flashlight and went toward the eyes. What we found was a large owl chowing down on a opossum. It flew off and we went home a little shaken but laughing.

Posted 1/16/20

3 out of 4 found this review helpful

the black car

we hit a stone wall so hard it shut off the engine and the lights, there wasn't a wall there.... millers church is a local haunt in Hagerstown md, one of the many spooky areas around here

Posted 11/15/19

1 out of 2 found this review helpful

intersting birthday gift

so October 3rd (my birthday) i was hanging out with my 2 best friends and my one friend he brought up going on this road and didnt tell me anything about it so around 9-10pm we went down this road me and him got out of the car to get a better look at the cemetery and i saw a woman standing in the cemetery so we left and my friends ex messaged him so we went and got her and around 1ish we went back down the road now apparently theres a house that has a ghost of a witch after we pass it everything changes 2 horses appear forcing us to stop we sit on this road for about 20 minutes and we start seeing orbs and hearing stuff. me and my best friend in the backseat i lose all control of my body and start cry and shaking not being able to control what happens i swear on everything i saw the hearse twice. i refuse to go back down that road ever again

Posted 10/5/18

7 out of 8 found this review helpful

Idk

Me and my sister and her boyfriend were out there a couple weeks ago and we didn't see anything at all but I did feel watched and almost like I. Couldn't breath something was pushin on my chest we left and my sister had a hand print of someone who looked like a little kid hand on her face she said it didn't hurt but it stung

Posted 5/29/18

3 out of 3 found this review helpful

Jacobs Lutheran Cemetery AKA Millers Church

I have been visiting this place since I was a teenager. Back then I knew it as Piece Chapel. WE used to go back there and drink and party. I had seen the old cemetery and was interested in the old site. As time went on I had forgotten all about it. Recently my interests in the paranormal has grown and turned into a hobby. My son and I grabbed some cameras and digital recorders and went out. I didn't get the usual creepy feelings while there just a feeling of being watched. The cameras could have had something to do with it. WE did capture an EVP. There was only one but it was very interesting. I added it to my webpage. You can hear the EVP and read about the whole experience there at https://ghost-hunters.org/. By the way, this is a beautiful area and one of our treasures.

Posted 4/30/18

3 out of 3 found this review helpful

Miller's Church Rd

Me and my friends heard all the stories and had to find out for ourselves. So we went to the graveyard and took pictures and in the background you could see what looked like orbs. We went to the church and stood under the tree and it felt like we were sinking into the ground. We were freaked and went to leave and our car wouldn't start. When we finally got the car to start we were being followed by a black hearse but we couldn't see a driver.

Posted 3/12/18

4 out of 5 found this review helpful

Millers Church Rd

Yes this place is absolutely haunted. I would say it was 2008-2009 winter it was freezing me and my friend used to just ride around and explore different areas in town, we heard all the hype of this road and I diddnt believe it until this very night we went. Got to the end of millers church road and made a U turn came right back got across the small bridge and as we were passing something in a opening in the woods caught my eye a woman dressed in older clothing all white glowing with dark where her eyes should have been I've never been so scared I slid down my seat through my seatbelt to the flooor board.... THIS IS REAL AND IT IS HAUNTED

Posted 12/17/17

3 out of 3 found this review helpful
Share Your Experience or Comments - Miller's Church
Real Haunt Listing Info
Visitors to this page: 8,342
Last edit to this listing: 5/18/2017 (2387 days ago)

Disclaimer: Maryland Haunted Houses does not endorse or support trespassing to visit real haunts. Before you visit ANY local real haunt, make sure to acquire the appropriate permits and/or permissions, and be respectful of privately owned properties. Countless Haunt Hunters have been arrested, ticketed, and reprimanded by the authorities for trespassing. To avoid this, be sure to get in touch with the property owners before visiting a haunt, and respect their hours of operation, local regulations, and rules for visiting at all times. Happy haunting!
All information on this page was submitted to Maryland Haunted Houses and was believed to be accurate at the time it was posted. Please report any inaccuracies
here
.